JOIN THE CV LABS INCUBATOR
---
CV Labs offers a one-of-a-kind 10-week blockchain incubation program in the heart of the Crypto Valley, Switzerland. CV VC invests up to $125K in great startups in return for 10% equity and/or tokens. Startups learn from the most successful entrepreneurs, visionaries, experts, and mentors in the blockchain space and beyond.
We are always on the lookout for ground-breaking blockchain projects to disrupt legacy systems. We want founders looking to turn business-as-usual into the never-before-seen. We want entrepreneurs who eat, sleep and breathe their startup. We seek the ambitious, the revolutionary, and the avant-garde. We want the unicorns of innovation. Blockchain is our passion, show us yours.
We are committed to changing the world, and we think blockchain technology will play a massive part in that change. That is why we are bringing the sharpest minds and the brightest ideas together under one roof: CV Labs.
No matter what stage you are at, whether a first-time founder or a fast-growing startup, we have plenty to offer to help you thrive. Spaces in our incubator are limited, so apply today!
CV Labs Incubation Program Batch_03 starts on September 27th, 2021!
---
Applications are accepted on a rolling basis.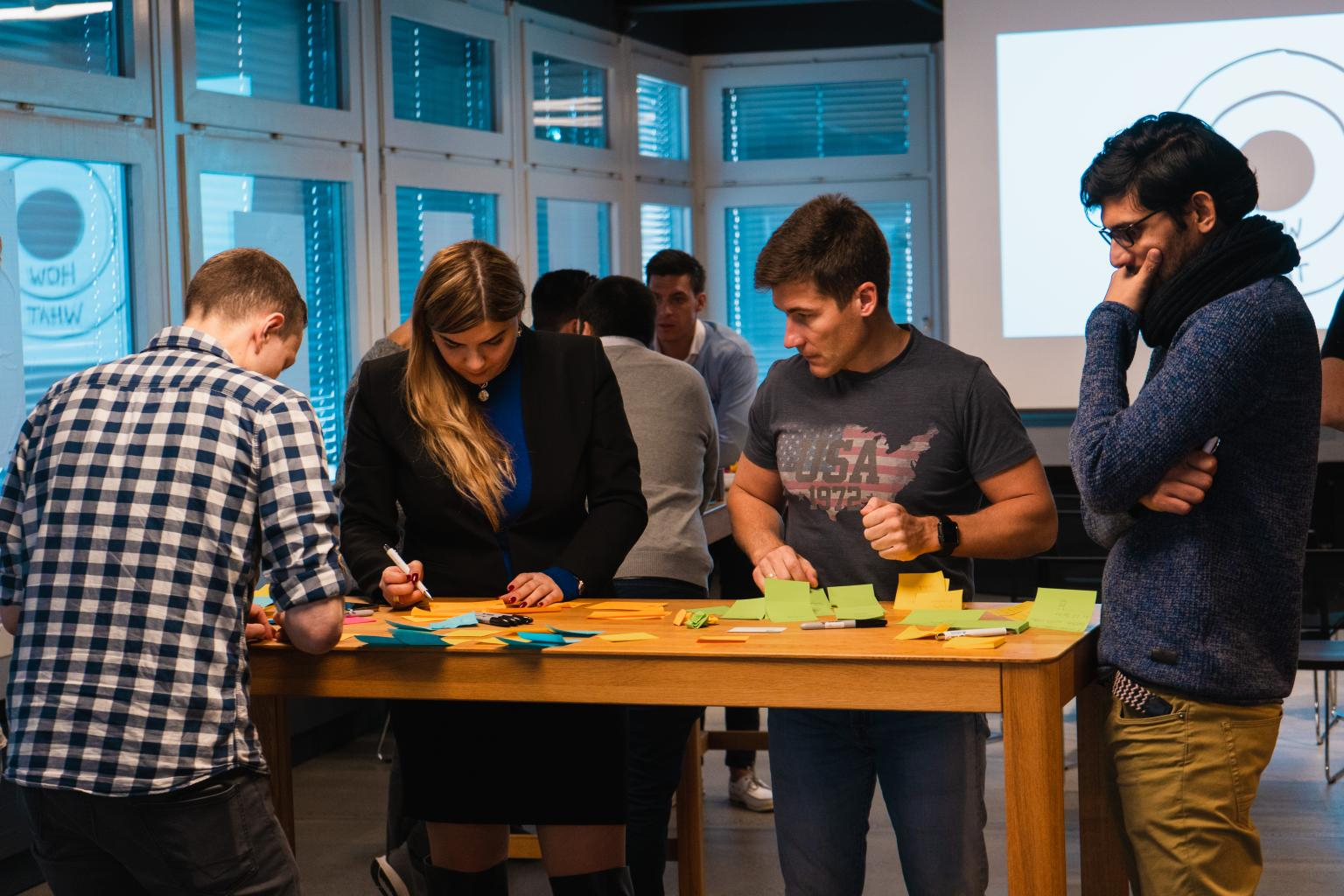 HOW WE DO IT
By pairing you with Crypto Valley's greatest minds. You will learn, iterate, fail, pivot, pitch, and debate in a constructive environment of international, early-stage startups, all hungry to change the world for the better. From our rich experience in the startup space, we understand how challenging it is to secure the next investment round and keep your dream alive. That's why we've designed our program around three principles.
Pitching - Perfect your pitch deck and learn how to convince investors to join you in changing the world.
Product - Rapidly turn your solution into a Minimum Viable Product (MVP) by the end of 10 weeks.
Strategy - Graduate with a foolproof business plan and white paper in hand.
You will leave the program armed to the teeth with an outstanding pitch, an operational product, and a sound business strategy. To make it more exciting, we will match you with an entrepreneurial mentor to help you get the most out of the program. Find the most Frequently Asked Questions (FAQs) here.
---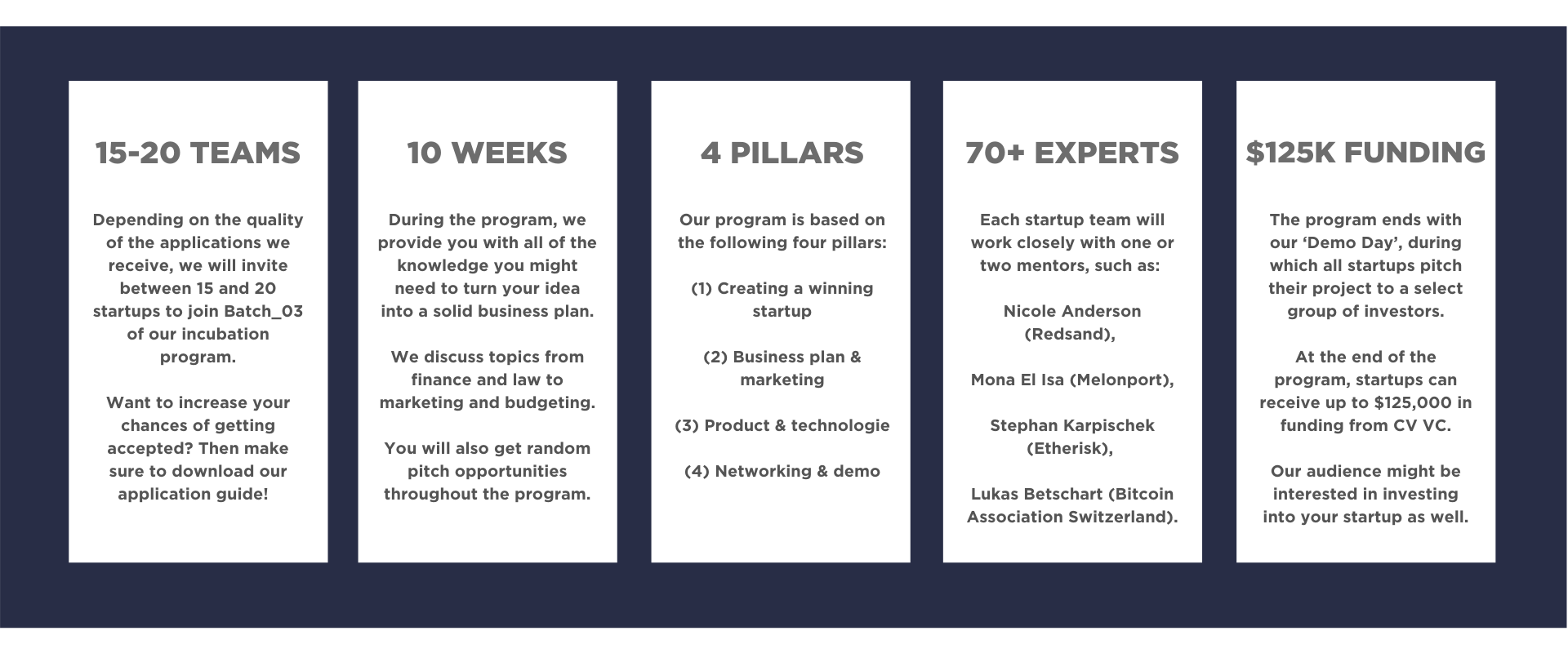 Download our application guide
Increase your chances to enroll in the CV Labs incubation program by downloading our incubation guide. This guide provides instructions on where and how to apply and explains the individual application questions (so that you know why we ask them and what we want to learn about you by asking them). Applications for our incubation Batch_03 are open on a rolling basis.
CV Labs Incubation Program Batch_03 starts on September 27th, 2021.
Get your guide and apply today.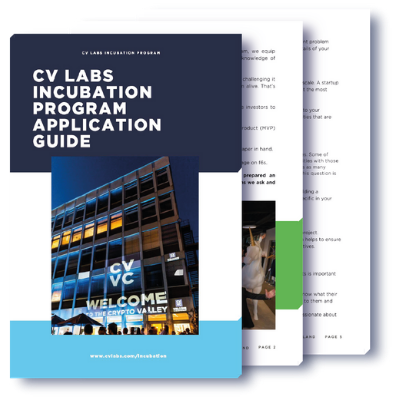 In April of 2019, the very first edition of the CV Labs Incubation program started. Over the course of ten weeks, 12 startups from 8 different countries and 4 continents participated in the Batch_01 CV Labs Incubation Program in the Crypto Valley in Zug. During various events, they had the opportunity to present in front of over 100 investors and industry experts, which has led to partnerships with corporates for some of the startups.
---
---
Because of its success, the CV Labs incubation program took place again in 2020. Batch_02 For the second round of the incubation program, we evaluated applications of 300+ blockchain startups and ultimately selected 9 startups from 6 different countries. After ten weeks, they successfully passed the graduation and received funding of up to $125,000 in exchange for 10% of equity and/or tokens.
---
---
Meet Brian D. Shields, co-founder of Sprinter. Sprinter is a new software platform to help entrepreneurs and innovators source, manage, and operate remote technology teams using smart contracts and distributed ledger technology
---
Meet Catherine Whitehead and Nick Hill from Math for Money. They have built a platform that incentivizes children to solve math problems to earn pocket money. This improves a child's critical thinking, pattern recognition, and problem-solving skills.
---
The AdHash Protocol cuts out the middlemen from the digital ad supply chain to bring efficiency, trust, and control. It rebuilds the real-time bidding framework from the ground up and introduces direct ad serving and first-party data to advertisers and publishers.
---
---
---